Read about our one-bedroom bungalows
Our bungalows are open and airy; designed to take advantage of the prevailing winds and light in typical Dominican fashion. There are filled with antiques, original art, vintage pieces & custom-made furniture. We have designed each one differently with charm and comfort as our primary goals. One main room opens into a separate shuttered porch; blurring the line between outside and in. Spacious bathrooms and closets adjoin the main room.
All of our bungalows have full kitchens (ovens, fridge, freezer, coffee makers and toasters), A/C, high-speed internet, telephones and TVs (upon request). Traditional Dominican tiled floors, distinct colors, and architectural details in the Traguluz and tracery are unique to each bungalow.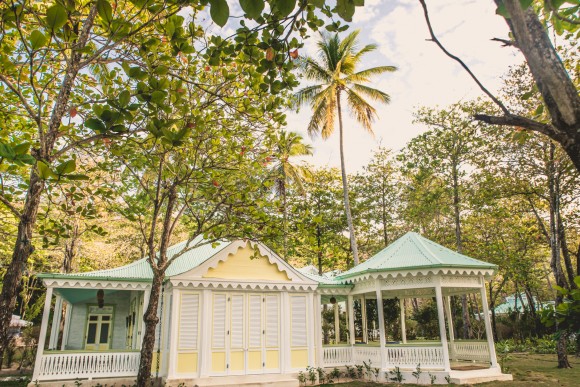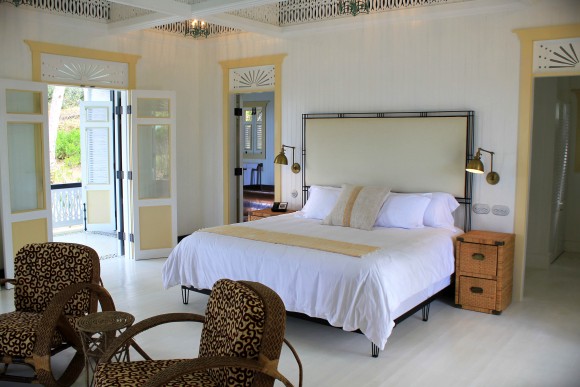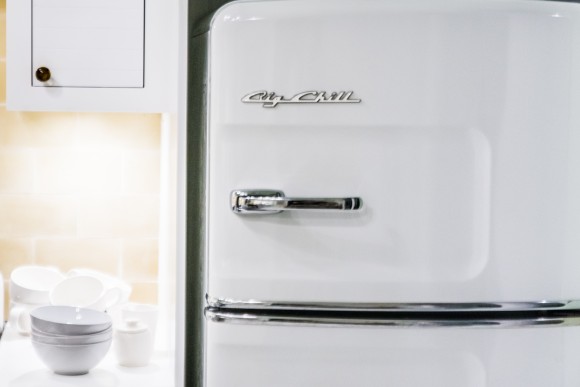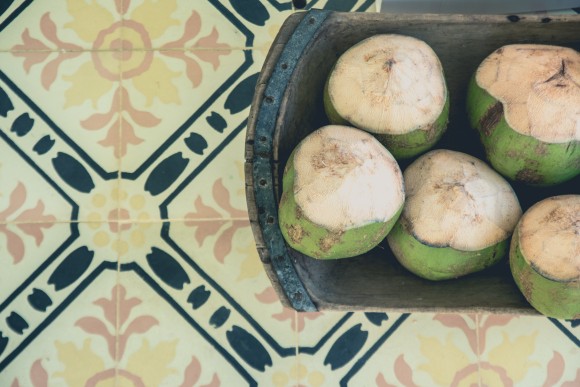 Read about our three-bedroom bungalows
Our three-bedroom bungalows have a master bedroom, master bathroom, living room, dining room, and large kitchen on the first floor. Upstairs there are two baths and two bedrooms (one room twin beds and the other a queen bed) and an upstairs living room/ play room. Each bedroom has a unique character. Custom-made creeping vine trellis beds and extra soft Bellino linens and Frette Towels. Our default is 100% down but if you prefer synthetic pillows and duvets we are happy to substitute.
We have enormous custom copper tubs for soaking and showers clad in unique Dominican hand made tile with large copper rain shower. Our wrap around balconies and porch living rooms are a perfect place to nap, get a massage, or entertain - whether you cook on your own or order in from the club kitchen. Each bungalow has its own hammock.